50/50 Draw Tickets
50/50 draws are an excellent way for sports clubs and organisations to raise funds. Usually drawn on match days with proceeds being split 50/50 between the prize fund and the fundraising cause (hence the name).
---
Simple single colour 50/50 tickets that can include an image from our library or your custom logo/image.
Please note: Your logo/image will be converted to a single colour and printed using the same colour ink as the text.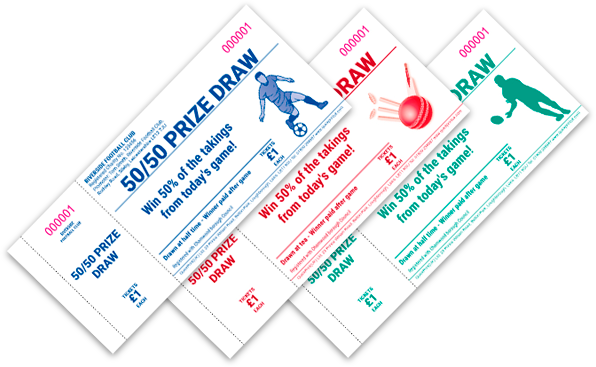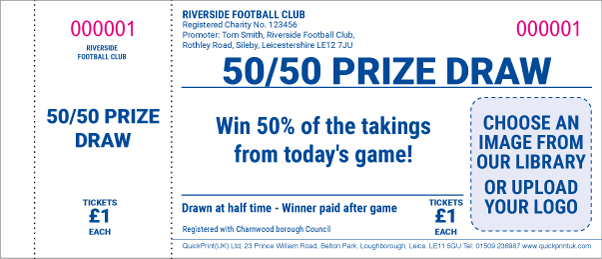 50/50 Draw Ticket
1,000 tickets from £26.00 inc. VAT & UK delivery.
Ticket size: 175mm x 75mm.
Select